This dark kitchen was designed for a programmer's apartment. It is decorated by a variety of contrasting facades — both textured and glossy, flat and ribbed ones — echoing other interior details and areas.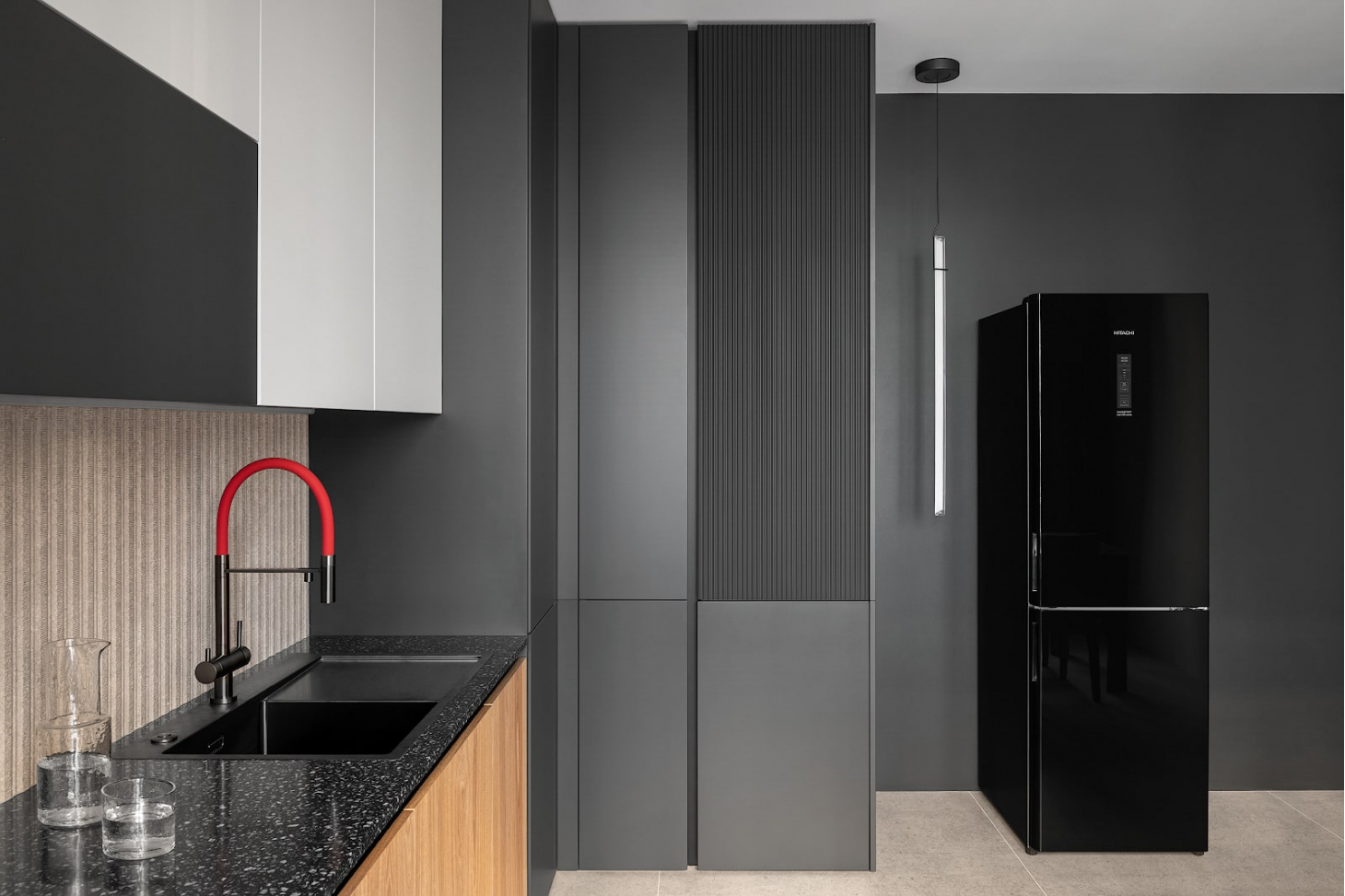 The client wanted to equip the room with a freestanding refrigerator, so we moved this appliance away from the kitchen unit and accompanied it with a vertical light fixture. The ceiling-high column cabinets cover up the ventilation duct, so their shelves are pretty shallow. The built-in hood is hidden behind a dark gray facade.
The A150 kitchen is just a part of the large scale project aimed at creating and delivering the interior for this apartment. After completing the renovation, we made a video showing how this kitchen is set up. All additional photos, layout schemes and the cost sheet can be found on the project page.