This large bookshelf with contrasting elements has been made for a spacious living room. The clients will use it to store books, decor and other memorabilia.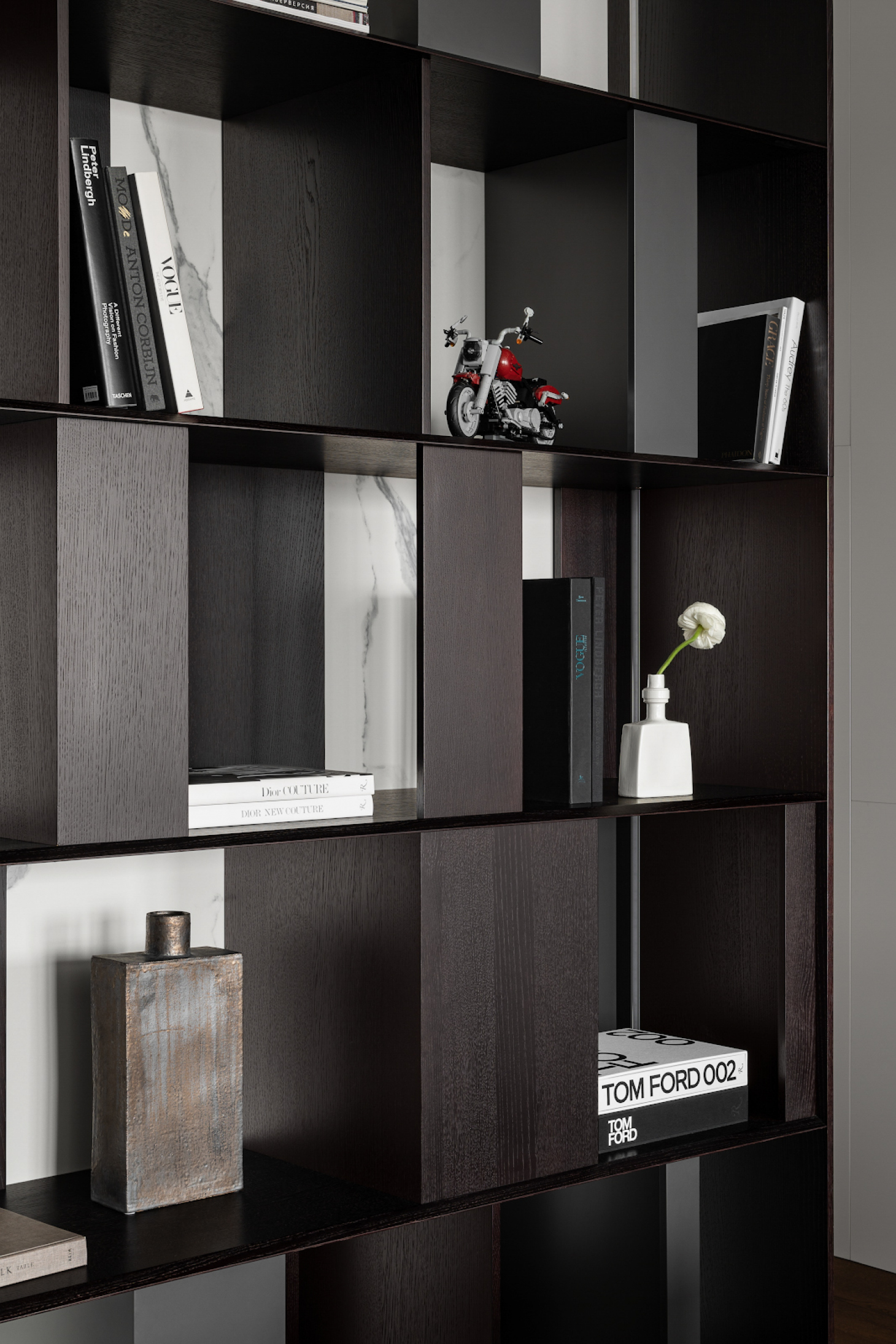 The bookshelf is an accent piece of the interior. It looks very dynamic both because of its textures (oak veneer and smooth enamel) and because of its colors: dark shelves are placed on the background of light stoneware. Moreover, the shelving has an nonstrict pattern of panels with varying widths.
We shot a review of the entire interior and discussed this bookshelf in more detail there. Check the project page to find additional photos, the layout and the cost sheet for this interior.