We placed panels with a distinct texture of American walnut behind the headboard. They add some warmth and coziness to the white interior of the bedroom.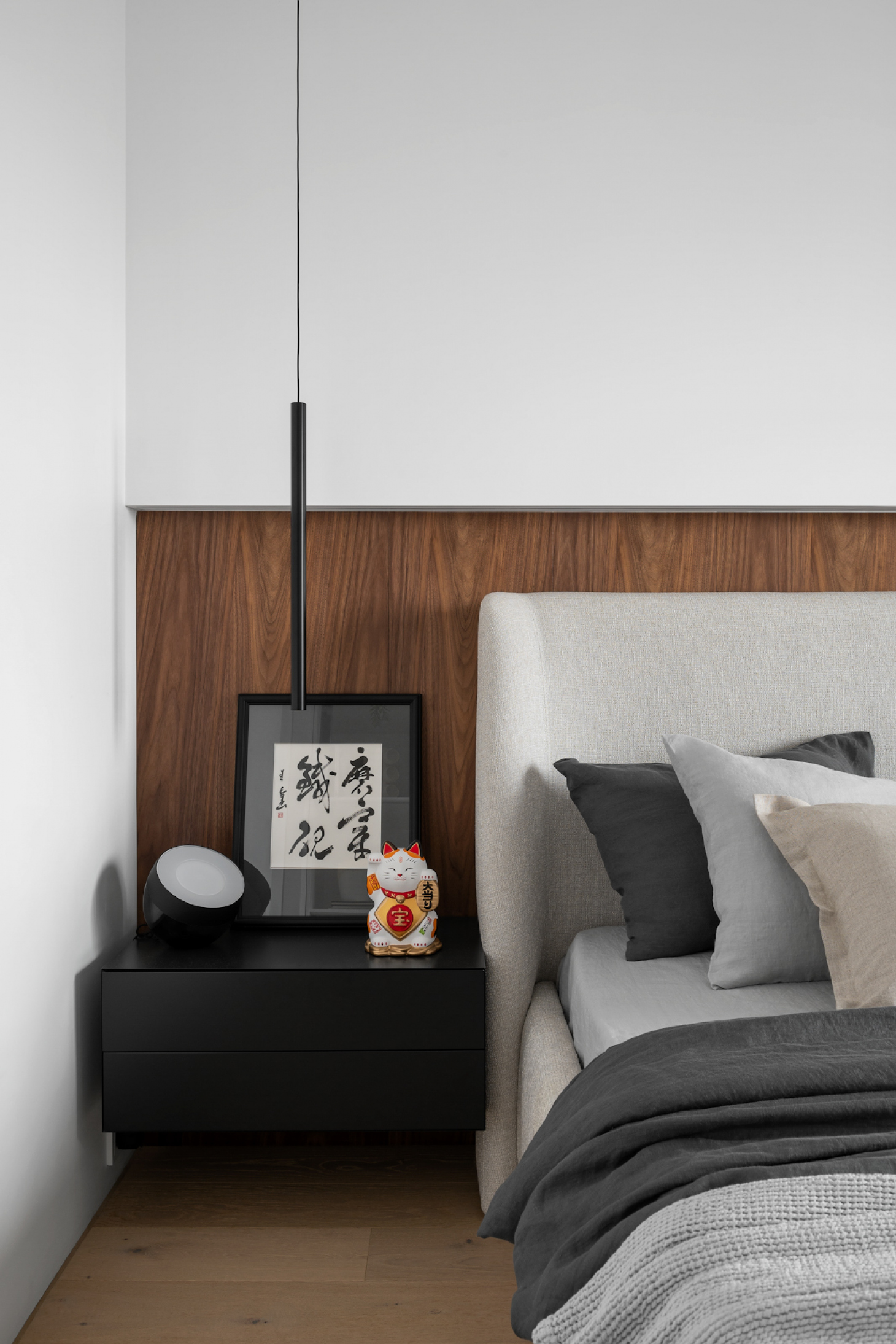 We arranged the panels so that the pattern goes from the top to the bottom. This looks especially beautiful when the lights are on.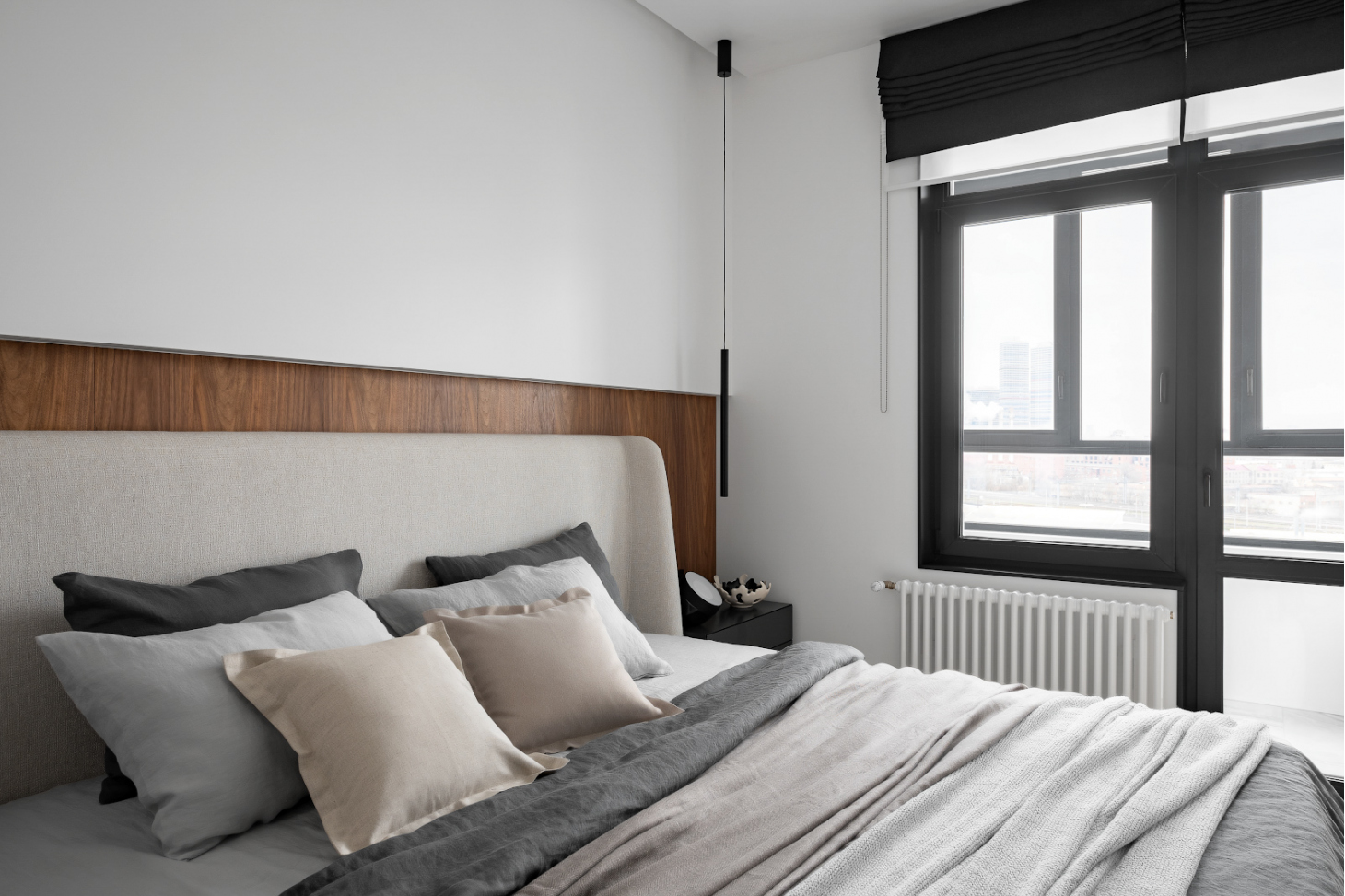 Check the project page to find additional photos, the layout and the cost sheet for this interior.