We designed and delivered this kitchen for a large family that likes to spend time together. The clients wanted to organize a lot of storage space.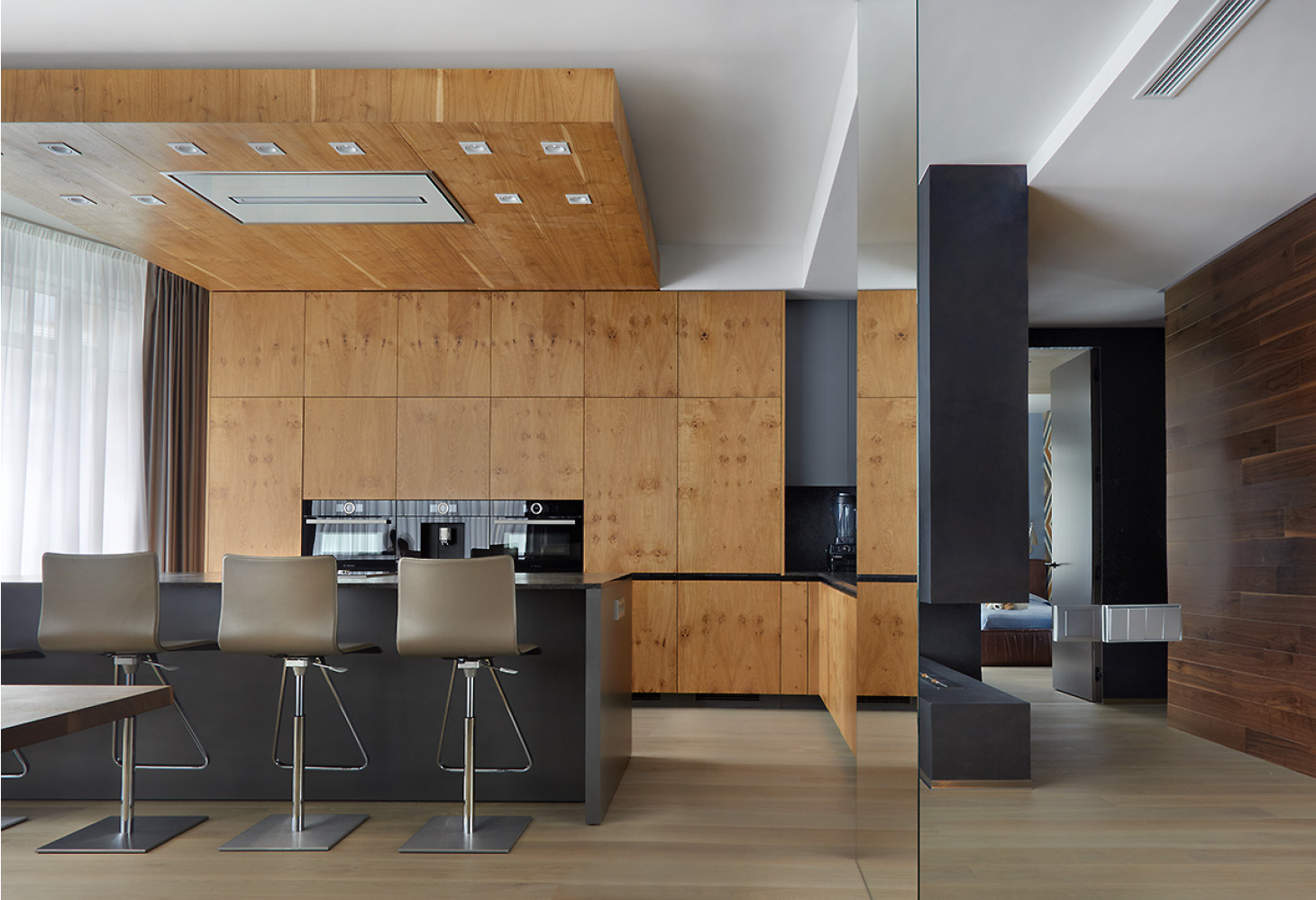 We hid additional drawers behind some of the facades. The cutlery drawers were equipped with trays and dividers. The cabinet on the left has glass-walled drawers great for storing spices and other small items. Two column cabinets on the right have built-in refrigerators and freezers.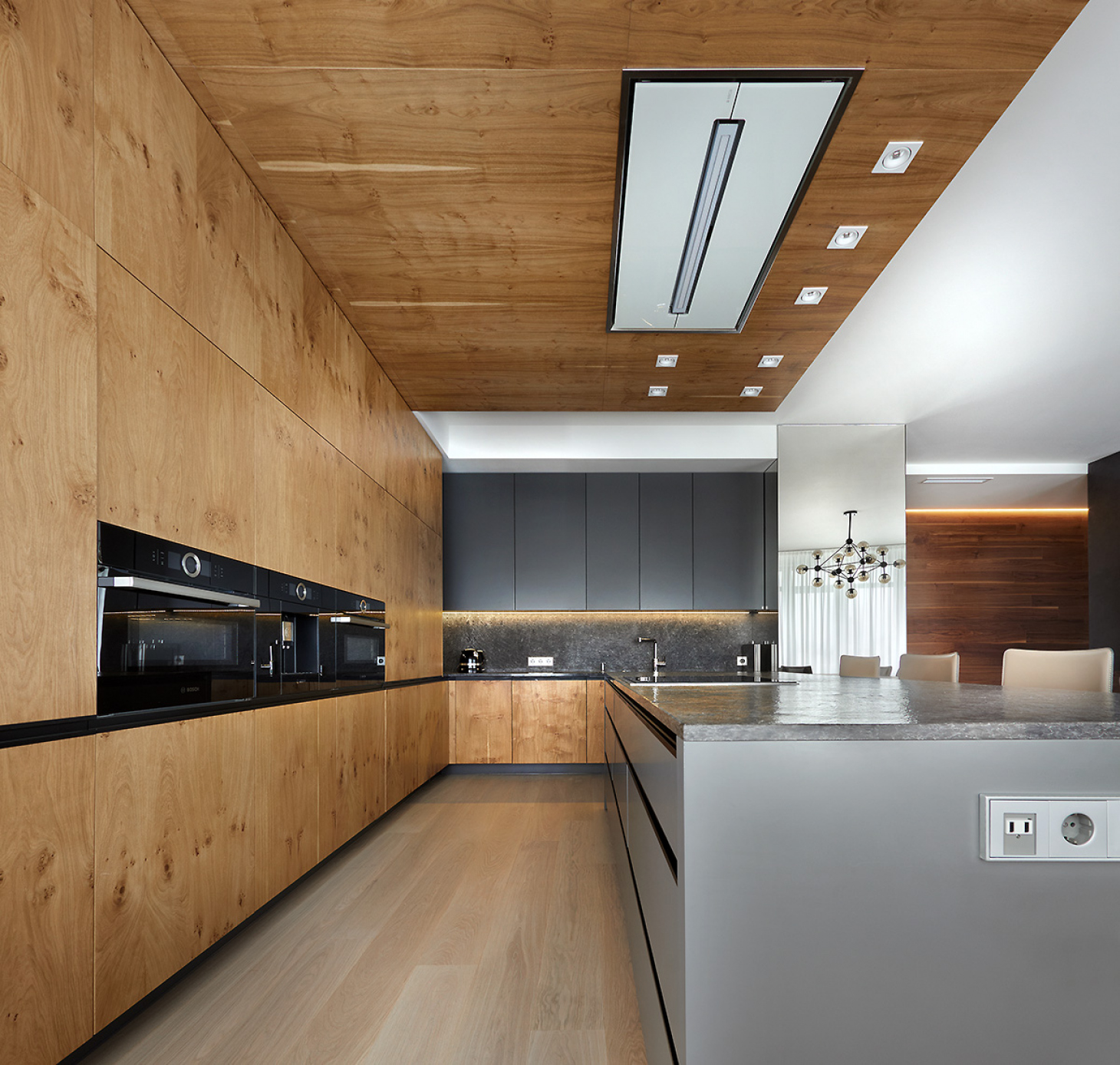 The cooktop is located on a large island. There are appliance outlets on its sidewalls. The hood and the lights are located directly above it. The island itself contains the drawers of different heights with built-in profile handles. The same handles are attached to the bottom part of the drawers in order for them to look like they are continuing the line of the countertop.
Stanislav Zainutdinov, an interior designer, talked about this kitchen in detail in the video review.